---
Be sure to check out our MMJ In The News section for important info concerning your legal rights and access to Medical Marijuana in New York State.
And Check out our Current Office Special!
---
Doc Tommy's Video Testimonials
Check it out! Here's your chance to join Jess in being a proud supporter of Doc Tommy and his caring approach to your well-being and success with Medical Marijuana! Upload your video testimonial to our private and secure account and help other people get over the fright and plight of the stigma of MMJ! The more people who have success with MMJ, the more people who can benefit from MMJ! (Click video for full screen.) NOTE: You may wish to LOWER the video's volume before playing.
---
Something New & Goodies To Review
A Comfort Tip for Colds, Flu & Congestion: Humidifiers
Note: Dr. O'Brien has no affiliation with the companies, products, and/or websites listed below.
Do you remember when humidifiers were big, bulky, noisy, drippy, and left a film on furniture? We all know how uncomfortable it can be to breathe dry, heated air. And stuffy homes don't always smell so sweet.
Ahhhh, technology and innovation to the rescue! Now, you can inexpensively find relief with clean-operating, combination humidifier-aromatherapy atomizer-ionizer units that can be set to run for specific, time intervals and even shut themselves off automatically! And how about a funky, light show for extra ambiance and relaxation!
Humidifiers emit water vapor to increase the level of humidity in a space. When used correctly, they can help alleviate weather symptoms including chapped lips, dry skin, nose bleeds, and can even help with snoring! The benefits of sleeping with a humidifier can alleviate dry, scratchy throats and nasal congestion. Humidifiers lubricate nasal passages and can speed healing from colds and flu. (Note: Be certain to clean humidifiers regularly and properly to avoid creating a breeding ground of bacteria and mold.)
Ionizers send electrically charged molecules (ions) into the air which attract dust and pollutants (causing them to become too heavy to stay airborne), freshening it while making it safer to breathe. Other benefits of ionized air include improved respiration, sleep, mental state, and more (see more health benefits and possible, adverse effects of ionizers).
Today's units are small, easy to clean, and many are specifically designed to be used with essential oils for extra, healing benefits. AND there are even travel units for your car! Here are 2 units that a few of our patients have tried and recommend:
Vista 380ml Aroma Essential Oil Diffuser Ultrasonic Humidifier LED 6 Color Changing Ionizer – around $19.95
Ogima 150ML Colorful Aroma Diffuser Ultrasonic Humidifier Air Purifier, Ionizer and LED Night Light 5-In-1 Functions for Home, Yoga, Office, SPA, Bedroom – around $19.99
Review
Now that winter is in full swing, we invite you to review some of our past articles to stay healthy!
Hand Sanitizer and Antibacterial Soap Considerations
As cold and flu season is upon us, you may want to reconsider reaching for the hand sanitizer in your briefcase or bag. Some hand sanitizers contain alcohol compounds ethanol (or ethyl alcohol), isopropyl alcohol and benzalkonium chloride. High concentration exposure to these substances can cause irritation to eyes and skin and may even harm fetuses. Read article
Paper Tissue & Toilet Paper Safety & Health
Tis the season for the sniffles and aren't we lucky to have disposable tissues and toilet paper? However, there are many concerns regarding the safety of these products… Download this guide from the Natural Resources Defense Council (nrdc.org) to find products that use environmentally safe processing practices and see if your favorite brands are on the list. Read article
Doc Tommy's Charm Lands a Video Showcase!
Here's yet another reason to know that Doc Tommy is the right doctor! Weedmaps.com ("the most reliable online resource to find cannabis storefronts, doctors and deals")  approached Doc Tommy to be the subject of this amazing video!
Only a doctor whose professionalism, expertise, and great patient relationships will yield such really, good karma!  (Click video for full screen or CLICK HERE for larger video view.) NOTE: You may wish to LOWER the video's volume before playing.
---
Medical Marijuana in The News

ATTENTION: What The DEA Just Did To CBD & How This Affects MMJ
Being an informed patient puts you in charge of your health and healing. We encourage you to stay up-to-date with the rapidly changing policies concerning Medical Marijuana (from farming to distribution), especially with the new administration and its choices for its officers, in particular, pay attention to Jeff Sessions for Attorney General. See:
New DEA rule on extracts, CBD causes commotion in cannabis industry –"The U.S. Drug Enforcement Administration filed a final rule notice to establish a Controlled Substances Code Number for "marihuana extract," and subsequently maintaining marijuana, hemp and their derivatives as Schedule I substances…"
'Marijuana' or 'marihuana'? It's all weed to the DEA – The Washington Post – "The Drug Enforcement Administration published a rule in the Federal Register Wednesday clarifying that certain marijuana extracts — notably cannabidiol, or CBD — are indeed Schedule 1 controlled substances and just as illegal under federal law as whole-plant marijuana itself…"
The Washington Posts' 10 things to know about Sen. Jeff Sessions, Donald Trump's pick for attorney general.
Politico's Jeff Sessions' Coming War on Legal Marijuana
The DEA's Domestic Cannabis Eradication / Suppression Program – "…The DEA is aggressively striving to halt the spread of cannabis cultivation in the United States. To accomplish this, the DEA initiated the Domestic Cannabis Eradication/Suppression Program (DCE/SP), which is the only nationwide law enforcement program that exclusively targets Drug Trafficking Organizations (DTO) involved in cannabis cultivation…"
It is important to stay up to date with Medical Marijuana news and contact your legislators (and get on their mailing lists) to:
keep MMJ legal in New York State and
improve, reform, and preserve our access to MMJ under the NYS Medical Marijuana Laws
---
Some Good News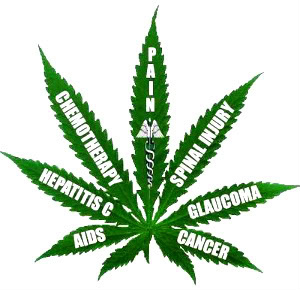 Science Once Again Claims Marijuana is Medicine in Landmark National Academy of Sciences Report – "January 12, 2017 – By Amanda Reiman "Today the National Academy of Sciences released a comprehensive review of research on marijuana and concluded that marijuana does indeed have medical value. The review concluded: "One of the therapeutic uses of cannabis and cannabinoids is to treat chronic pain in adults. The committee found evidence to support that patients who were treated with cannabis or cannabinoids were more likely to experience a significant reduction in pain symptoms. For adults with multiple sclerosis-related muscle spasms, there was substantial evidence that short-term use of certain "oral cannabinoids" – man-made, cannabinoid-based medications that are orally ingested – improved their reported symptoms. Furthermore, in adults with chemotherapy-induced nausea and vomiting, there was conclusive evidence that certain oral cannabinoids were effective in preventing and treating those ailments…" Read More…
---
MMJ and The Arts
Update to the MARY JANES: Melissa Etheridge Models Female Leadership in the Legal Cannabis Industry
Grammy® Award-winning singer-songwriter Etheridge joins the cast of "ganjaprenuers" who appear in "Mary Janes: The Women of Weed", a groundbreaking documentary about women in the weed business.
In October 2004, Etheridge was diagnosed with breast cancer, a battle she ultimately won with the help of medical cannabis. In 2016 she launched Etheridge Farms, her own cannabis line of products, which focuses on health, wellness and a return to plant medicine.
DVA Productions has wrapped Production on its latest documentary, MARY JANES: THE WOMEN OF WEED, with a powerful interview from Melissa Etheridge.
(LOOK FOR MELISSA IN THE NEW FILM TEASER).
MARY JANES: THE WOMEN OF WEED follows female "ganjapreneurs" as they navigate the highs and lows of the legal cannabis industry in the United States. Their combined experience with the medical, legal, technical, scientific and business aspects of cannabis paints a multidimensional portrait of what it really takes to be "The Women of Weed".
---
Office Policy Updates
Please review the updates to our Office Policies which provide better opportunities for your personalized care!
---
Current Office Special
Refer A Friend and Receive a $75 Follow-Up Visit
Now's your chance to receive a $25 credit for each person you refer who becomes an active patient! Share your success with people who may benefit from Medical Marijuana treatment with Doc Tommy's expertise and comforting care and receive "karma credits!" See Office Policies for more info.
---
Join our mailing list to be kept up to date.
---
DocTommy News is prepared by GoddessProjects for Dr. Thomas G. O'Brien, II. All rights reserved.
---
Disclaimer: Please note that Doc Tommy News is presented as a resource for health tips, current events, and other interests to give patients an opportunity to expand awareness of developments concerning Medical Marijuana in the United States and abroad. The views and opinions expressed in Doc Tommy News are those of the individual authors/parties and do not necessarily reflect the official policy or position of The Office of Dr. Thomas G. O'Brien, II.